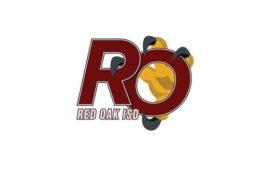 Red Oak ISD
Press Release
QuotEnergy Advisors is proud to have helped Red Oak ISD reduce long-term costs by $150,000 per year or $750,000 over the contract term.  QEA's competitive bidding process included 10 quality suppliers and in the end, TXU was selected based on price and overall value they provide.
According to Kevin Freels, Assistant Superintendent of Campus Operations for Red Oak ISD:  "QuotEnergy helped us capitalize on a major savings opportunity and then provided the expert guidance needed to wrest more savings from the market than our incumbent supplier had offered us.  Locking in more than $750,000 in future energy savings is a big win for our school district and the many students and families we serve. QuotEnergy acted faithfully on our behalf, focusing clearly on our needs to get us the very best the market could deliver."
This is a great win for ROISD and QEA is proud to have been able to utilize its skills in analysis and negotiation to help ROISD identify and achieve its goals.
View the entire "Red Oak ISD saves $150,000 per year" press release.